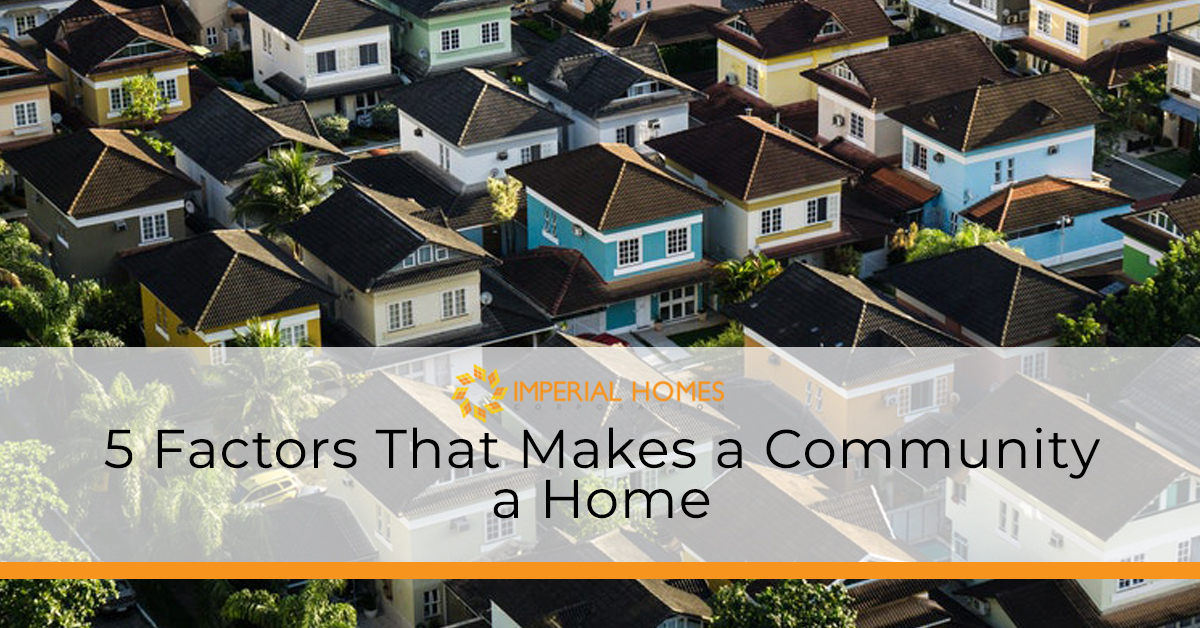 For some, it is easy to define a house as a physical location wherein people live and rest after a day's work. It is a sense of haven for many as they live out their everyday lives with their loved ones after a tiring day. Although houses come in many different sizes, most people just see it the same way, a physical need and a factor for survival against outside threats. However, the idea of a home is much more subjective. A home is where people have shared experiences and have a relationship foundation to each other. It is not just limited to a person's personal space or house but rather spreads throughout the community. Defining a home taps more on the emotional investment from the people. But how can an individual truly call his/her community a home? Here are a few factors which maybe you can relate to or consider if you are looking for a home
1.)   Peace & Equity
It is safe to say that all people, if not, most people don't want to live in a community that is filled with conflict and disputes among the house owners. It is a must for every person to have a home that allows them to fulfill their right to peace and equity. If you are planning to move into a community, make sure this is in the top of your checklist.
2.)  Unity of the people
A great sense of belongingness and acceptance from the people in the community is also an important factor for a home. Neighbors who are willing to help and are working alongside each other to improve the community is one of the things that you need to prioritize for your new home. Of course, having a positive and cooperative attitude on your end is also important to truly feel the comfort of your community.
3.)  Environmental Sustainability
Lastly, a community that is not well-developed and not taken care of is not a home at all. So, make sure to help with the sustainability of your community and promote any action that will make it better. You don't want to come home to a place that is not environment-friendly and full of wastes.
These are just some of the important factors that you may want to consider for your community. It is essential to have a home that is surrounded by peace, unity, and sustainability. Here at Imperial Homes, our mission is to develop leisure communities that promote peaceful and environment-friendly living. We want you to feel the safety and comfort that you have been looking for a home. For more info, you may visit our website at www.imperialhomescorp.com