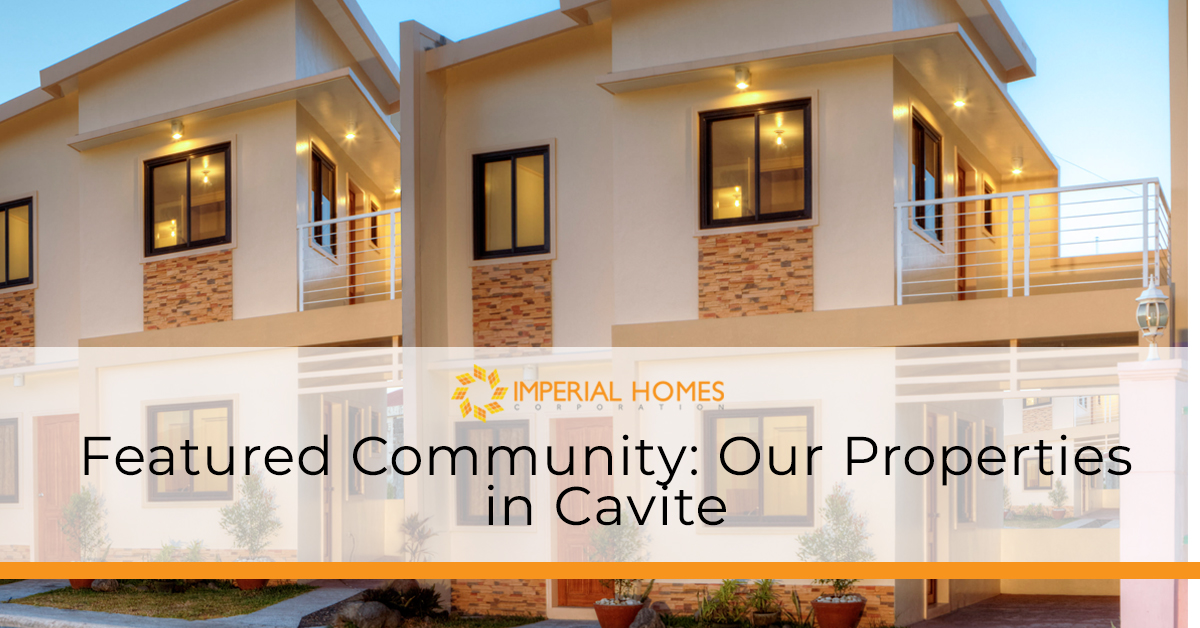 Solana Verde Residences
Imperial Homes Corporation is pioneering another first in real estate development. Solana Verde is the first solar-powered condominium development in the country. The property is located at Barangay Tartaria in Silang, Cavite, which is close to numerous commercial centers, schools, and hospitals. Solana Verde Residences are low-rise buildings, with studio and one-bedroom units available, all equipped with 24-hour solar solutions that will lessen power costs for its condo owners.
Via Verde – Trece Martires
Similar to its counterpart in Sto. Tomas, Batangas, Via Verde – Trece Martires, is also a solar-powered mass housing community. Labeled as 'Imperial Lifetime Homes', the material lifespan used in the panel system can last up to 100 years. Located at Barangay Cabuco, Trece Martires, Cavite, this community offers two-bedroom units, fully equipped with solar solutions to provide significant savings on electricity bills.
Rancho Imperial De Silang
Strategically located just thirty kilometers from Metro Manila, Rancho Imperial De Silang is mass housing community with a unique "ranch" concept. Ideally, for Overseas Filipino Workers (OFWs), the exclusive community overlooks Laguna de Bay, the Sta. Rosa Basin, Mt. Makiling, and Mt. Gonzales of the Tagaytay Mountain Range. The area also receives a cool and windy climate and is easily accessible by numerous mode of public transportation such as jeepneys and tricycles.
Cinta Dessa
Cinta Dessa is the first solar-powered community in Cavite. As part of the Rancho Imperial De Silang development, this community provides consumers with four types of housing units – from three-bedroom townhomes to two-bedroom detached homes. The homes located in this community are built to last, making them a great investment for homeowners. As of writing, all units in Cinta Dessa are sold out.
Priya Meridien
For those that want to be within arms reach of commercial establishments, educational institutions, and other shops and specialty stores, then Priya Meridien is perfect for you. Located just five minutes away from Sta. Rosa, Laguna and five kilometers away from the breathtaking City of Tagaytay, this residential housing community has a total area of 270,000 square meters. The village was designed as a sanctuary, offering a natural retreat for all its residents. Have you found the perfect home for your family? If not, let us help you! Imperial Homes Corporation has numerous housing development projects for all types of people. The company is committed to providing affordable, yet sustainable homes to all Filipinos. Contact us at (02) 807 8405 or (0977) 854-9632.