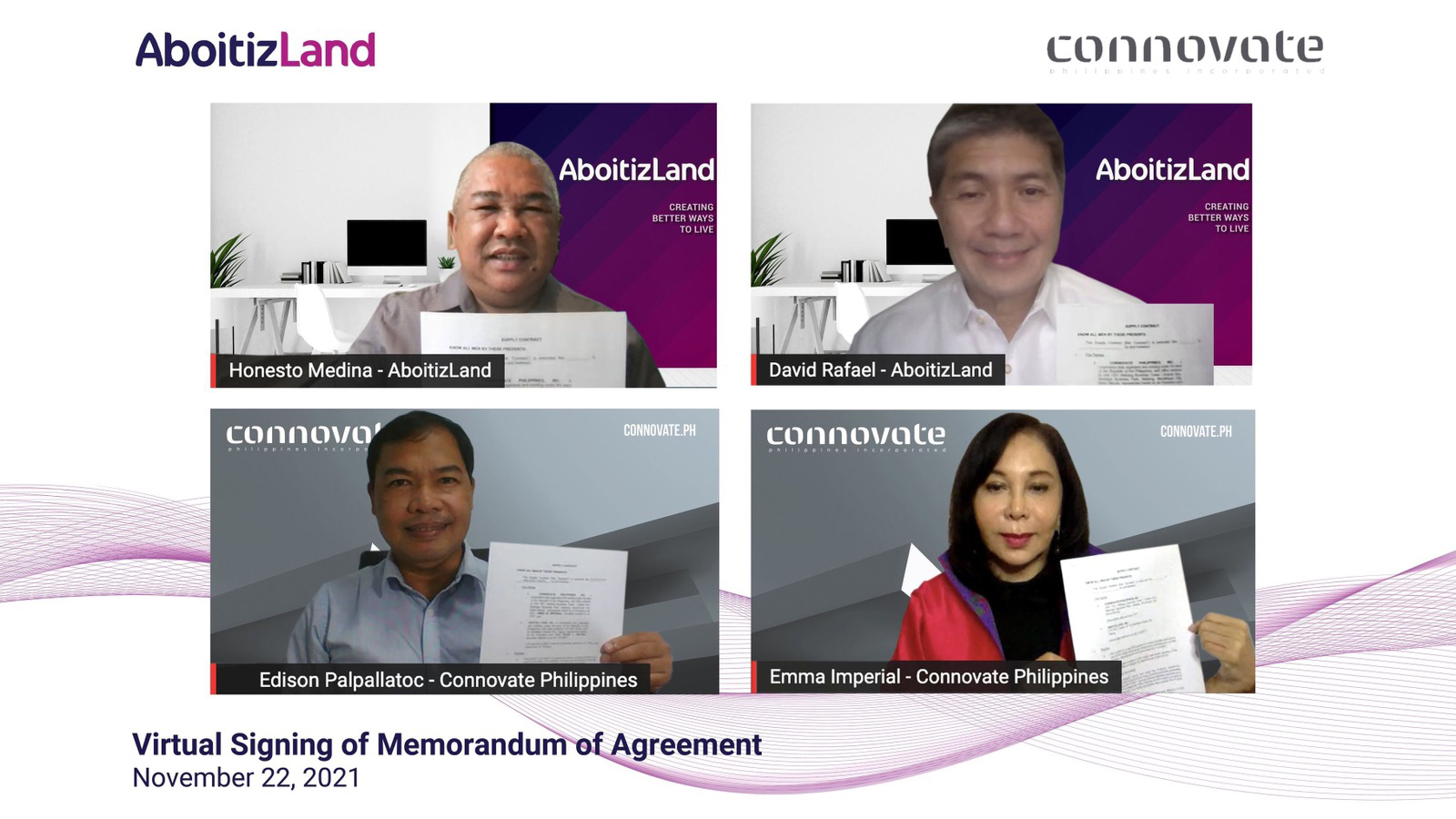 Connovate Philippines Inc. (CPI) and AboitizLand formalized their partnership during a Virtual Memorandum of Agreement (MOA) signing on November 22, 2021. The collaboration sealed the deal on the supply of Imperial Composite Panels made from Connovate's high-strength concrete technology to AboitizLand's premiere beachfront property in San Juan Batangas — the Seafront Residences.
Connovate is an advanced pre-cast technology from Denmark that uses high-strength but eco-friendly concrete materials, promoting resiliency and sustainability in construction. It is the best Danish Building High-Performance Concrete Precast Technology in the market today for residential properties like Seafront Residences, fostering a sustainable and resilient home, community, and environment. The unbelievable speed of this cutting-edge technology will boost the project's marketability as it will allow faster property turnover.
Seafront Residences promises a fulfilling life for its residents as they wake up every day to the harmonious sound of the waves, the calming fresh air of the sea, and the soothing salt water of the beach. However, the sea salt exposure of this master-planned beachfront community causes rapid deterioration of the house. Good thing the almost-zero permeability feature of the Imperial Composite Panels keeps the structural quality, prevents corrosion, and mold formation, protecting the homeowners' health.

With Connovate, homeowners can fully enjoy an elegant and relaxing home by the sea designed by Budji+Royal. The superior strength of the panels makes them resilient to various climate risks like fire, earthquakes, and typhoons. The panels are designed to withstand up to 8.4 magnitude earthquake and up to 240 kWh wind velocity during strong typhoons.

Connovate's construction technology is another competitive advantage for Seafront Residences, increasing market value and differentiation.

Connovate and Seafront Residences are indeed champions in promoting a healthy and comfortable lifestyle. With Connovate's 100-year material lifespan, every home is a statement of triumph worth celebrating for a lifetime.