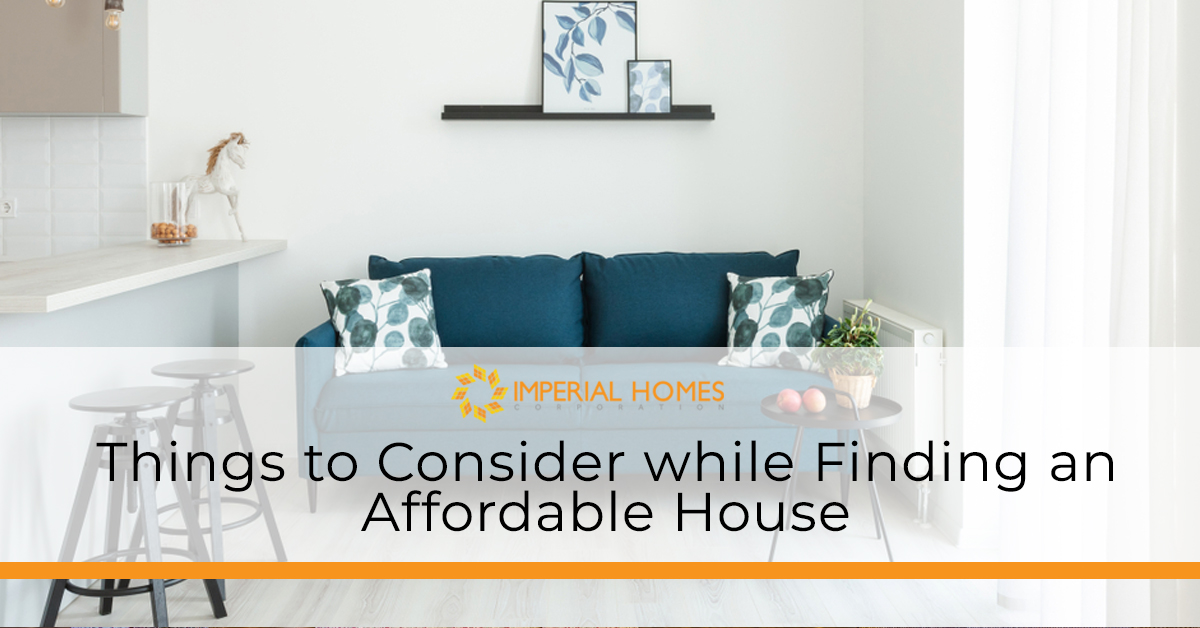 Amidst the high inflation rate and the economic crisis that our country is dealing with, proper housing for some families is something that can be easily put out of the picture – hence, family budget. However, the question is, will it be better for you to continue renting or invest in an affordable housing?
As the rents continue to increase and the price of goods is unstable, it's going to be a wiser choice for each family to invest in a house property. With the various choices for affordable housing, it will be easier to own a house nowadays and have a long-term investment that can be even passed to your children.
Here are some of the things that you have to consider while choosing an affordable house:
Allocate the right budget
Know the minimum and maximum amount that you can allocate for housing. You have to know how much you can make and how much you can spend so that everything in your household will go to the right places without burning your pocket. Compute for your household's total monthly income and get the 1/3 of it – this is the maximum amount that you can set aside for your housing expenses.
Do the paperwork
Collect all the necessary paperwork that will prove your income. As much as possible, have the latest payslips and income tax returns documents. These documents are very vital when it comes to the application for housing.
Approach your Local Housing Authority
Get the latest list of affordable housing in your area. The local housing office or the local agency that administers government subsidies for low-income families can help you out.
Choose the right house developer/provider
Imperial Homes can give you the most affordable array of house properties that will surely fit your family income. Our properties are not just built to be environment-friendly and cost-efficient but also budget-friendly. Check out our properties on our website or contact us at (02) 807-8405 / 0977-8549632 for inquiries!