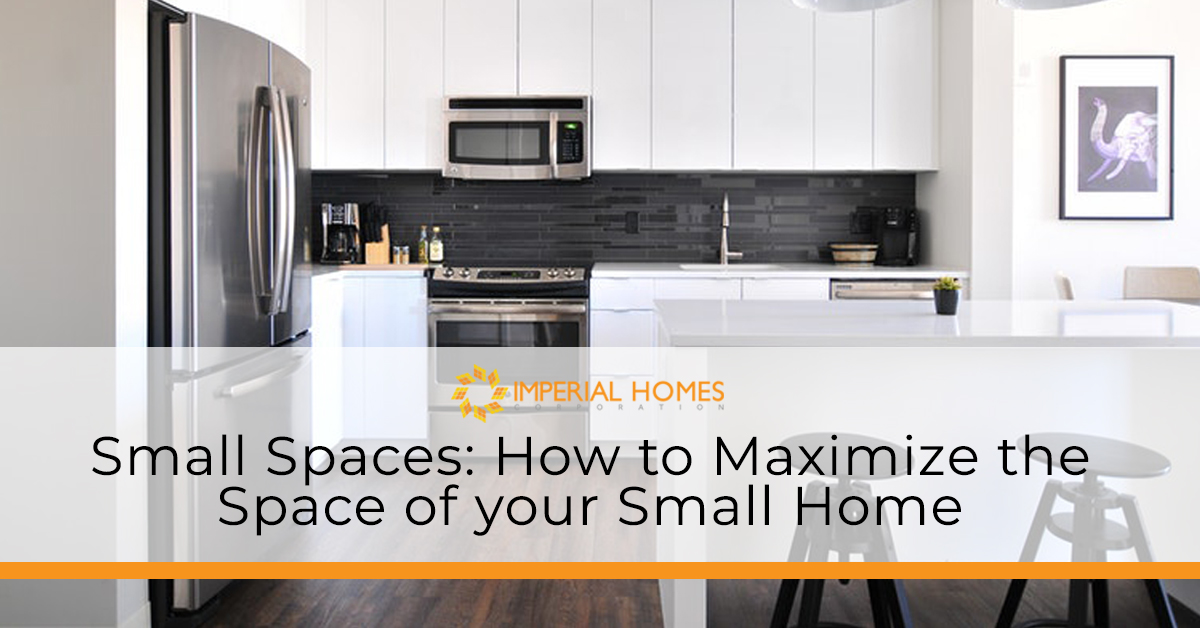 With Metro Manila's rapidly growing population, more people have turned to the convenience of living in a smaller home. Condominiums are being built left and right and that's because more people are investing in these small spaces. Even though they are a bit of a huge financial investment, there is a level of comfort and convenience, especially to those who are working, knowing that you are just a few steps away from a bus terminal or a mall. Plus, there is a smaller area to tidy up if you live in smaller spaces.
One con of a small place is it's small. Which means there is only so much room for you to work around with in terms of interior designing and fixing up your furniture. But don't worry about it is no dead end. Here are some ways you can maximize the space of your small home.
Shrink your furniture
If you're living alone or with just a few other people, consider ditching the big furniture. Invest in smaller, yet sturdy pieces. For example, you can ditch the giant dining table and instead, opt for a small round table that can give you some extra space.
Maximize your wall space
Try to be more creative and strategic when it comes to the placement of your home decors. For example, you can opt to mount your TV set and sound system to give more space in your living room. Need an office space without sacrificing floor space? Create a wall desk. You can even mount shelves above it for more storage space.
Invest in versatile furniture
Stylish, functional, and multi-purpose. You should invest in furniture that does not only have one purpose. Get a sofa bed that you can sleep in at night, and use as a sofa for taking in guests during the daytime. This way, you can really get the most out of your furniture while saving a lot of space.
Customize your cabinets and dressers
Ready-made furniture sold in retail stores tend to have a standardized size. These sizes might not be suitable for your small place. The best thing to do is have a woodworker create cabinets and dressers that is customized and unique for your space.
Mirrors are your best friend
Lastly, and probably the oldest trick in the book, install a lot of mirrors to give you the illusion of a bigger room. Mirrors make your space feel larger, lighter, and airier.
The best part of moving into a new house is getting to decorate and design it in any way that you want! Now that you have these tips to guide you in designing and decorating your space, it's time to enjoy your new home.