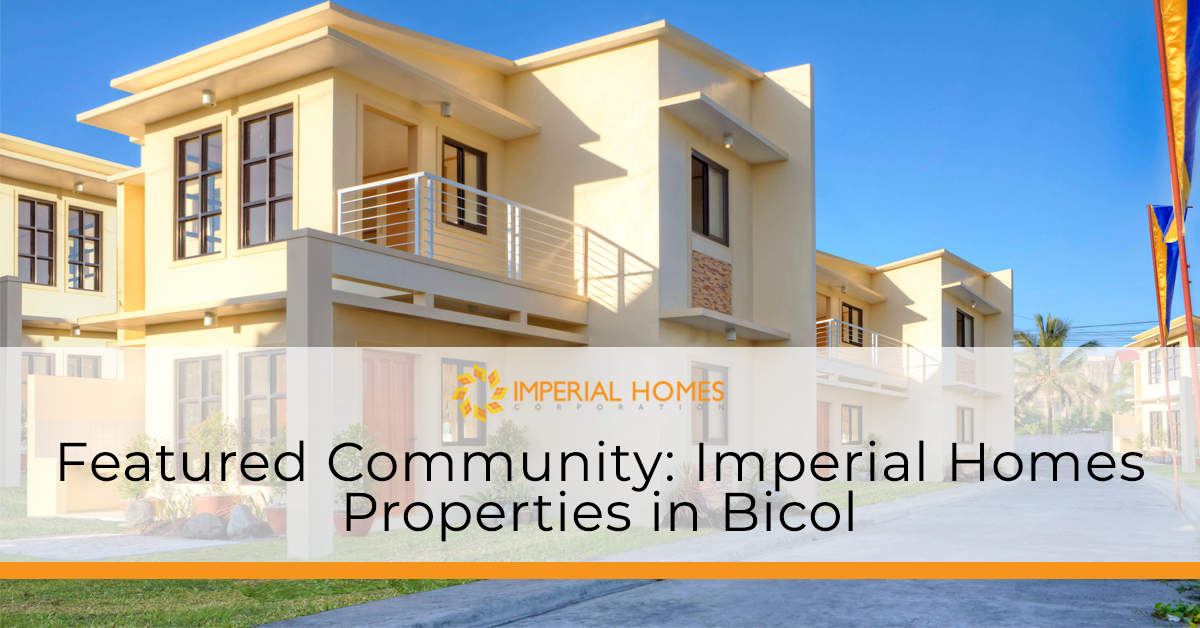 Strategically located in the south of Luzon, the Bicol region is best known for its iconic Mount Mayon and its popular dishes such as (and aptly called) the Bicol express and the Pili ice cream, among others. Accessible from Manila via land or air, the Bicol region posts as a popular destination especially for local travelers looking for adventure in the region's beautiful hills, parks, lakes, and marine sanctuaries.
Sitting in the regional center and the largest city of Bicol, Legazpi City, is Imperial Homes Corp.'s first solar-powered community, the Imperial Rosmont Heights. Resting on top of a mountain, complete with a panoramic view of the city, Imperial Rosmont Heights is a community in the forefront of innovation, providing young couples and families with state-of-the-art, economically friendly solar powered homes right at the heart of the Bicol province.
Imperial Homes, a strong proponent of environmentally friendly developments did not just stop with one solar-powered community. Victoria Highlands is another testament to the company's vision as it is the first solar-powered community in Iriga City, located in Camarines Sur. Each home in Victoria Highlands comes equipped with 24-hour solar solutions, which gives its residents energy efficiency in their homes and savings on electricity bills. This likewise avoids families from frequent electricity interruptions in the area.
Imperial Ridgeview is another development of Imperial Homes located in Buraguis, Legazpi City. The gated community, now considered as a prime address for the Upper Class of Bicol, boasts of a 360-degree view of the Albay Gulf and the Mayon Volcano.
Finally, the Le Grand Central Courtyard is an exclusive gated subdivision with a towering view of the Mayon Volcano located within Legazpi City's exclusive Central City Subdivision. Located right at the center of Bicol's main city, the Le Grand Central Courtyard is a prestigious community that assures residents safe and private living spaces.
With Imperial Homes' clear mission to become a leader in leisure residential communities, it is not a surprise that the company has successfully sold out a vast majority of its residential properties. Only a small percentage of the properties in the Bicol communities remain for sale. Given its highly affordable prices and energy efficient features, you shouldn't waste your time making this investment that will change your home life forever!
Contact us now for more information at (02) 807-8405 or 0977-8549632.