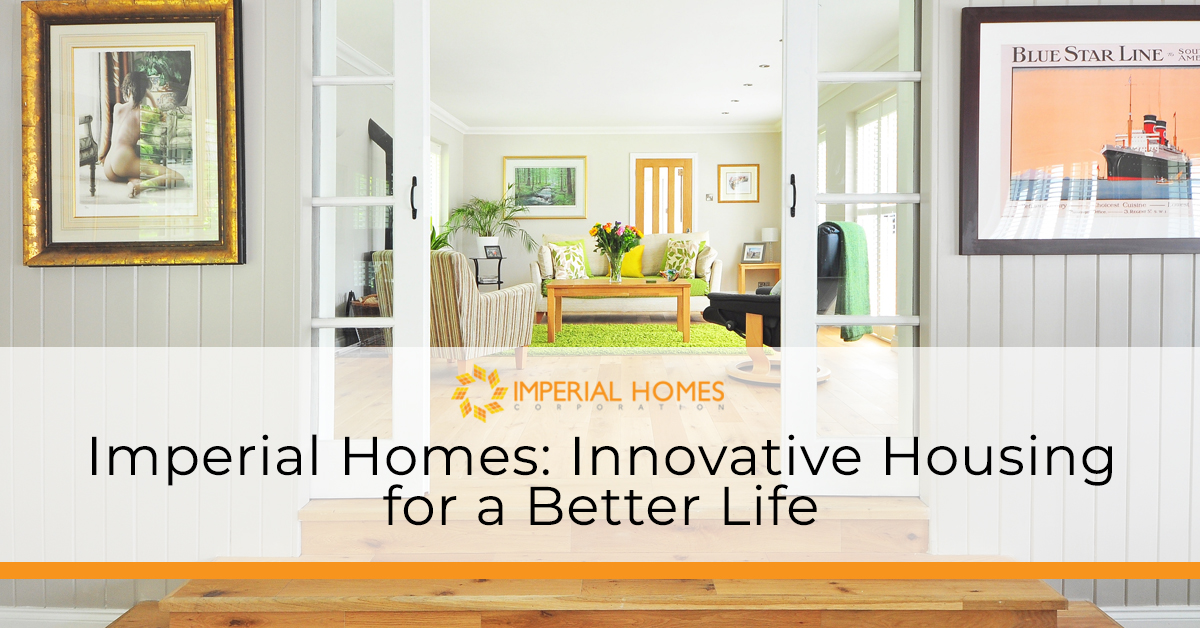 For more than 30 years, Imperial Homes has been one of the most established and innovative real estate developers in the Philippines. Imperial Homes is known for primarily engaging on the development of modern leisure villages, middle income as well as low-cost housing projects.
Driven by its commitment on providing the best environment-friendly houses, Imperial Homes Corporation or IHC has received so many awards and recognition. It continues to develop more properties to cater the housing needs of Filipinos who are willing to invest for efficient and durable homes.
Imperial Homes Corporation is founded and handled by Ms. Emma Imperial as the President and CEO of the company. In 2016, she was awarded as one of the FWN 100 Most Influential Filipina Women in the World for her outstanding prowess on managing her business and inspiring other Pinays to strive for the betterment of their lives. Ms. Emma Imperial envisions a future with even low-cost communities running in inexpensive, environment-friendly solar power, hence, the Imperial Homes properties.
In her interview with the Asian Dragon back in 2015, Ms. Emma Imperial shared the amazing history of IHC and how it becomes a successful business in the long run. It was in 1983 when the then wife of late lawyer and Legazpi City mayor Gregorio Imperial Jr. had a brilliant business. "My husband and I were just starting to build a family. But I knew I could do something more where my education and my work experience could be put to good use. I thought of establishing a Montessori school in Legazpi City (Albay, Bicol) because my sons were already starting to go to school. I also put up a poultry farm because there was none at that time in our place. I always think of going into a business that is untried and untested; this challenges me and really drives me," she said in the interview.
With a meager capital of P200,000, Ms. Emma was able to establish the Imperial Homes Corporation which led to the development of middle income and low-cost housing projects. Since then, the company was able to expand their reach and gave a better housing option for many Filipinos living in the Luzon area,
IHC's properties are located across different locations like in Batangas, Bicol, Cabanatuan, Cavite, and Las Piñas. The company has a wide array of property type ranging from Basic Communities, Solar Powered Communities, and Vertical Communities. Each community has a distinct characteristic that sets it apart from other real estate properties.
With their innovative ideas and an environment-friendly advocacy, there's no doubt that Imperial Homes has gone a long way on developing the best real estate properties in the Philippines. Contact our Sales agents for more information on how you can own one of our properties!